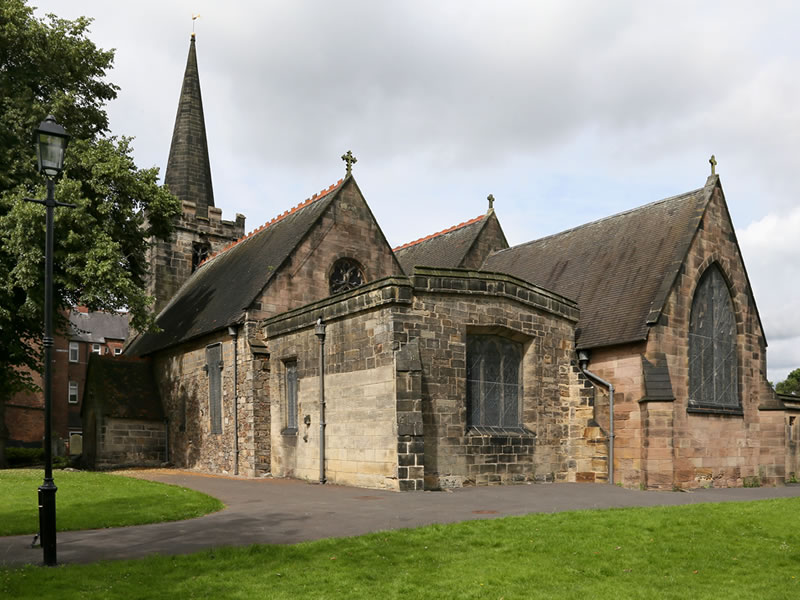 http://www.st-laurence.net/wp-content/uploads/2017/12/sugar-and-spice.pdf
The Church of St Laurence is the oldest building in the town of Long Eaton, offering a little oasis of calm next to the busy market place. The distinctive triple roof is one of a number of striking architectural features of the church, as is the fourteenth-century, fortress-like tower.
Unfortunately, time has taken its toll and the Victorian additions to the 11th century Lady Chapel are causing problems. The main roof pitches are finished with clay tiles, many of which have stood the test of time and weather, but the tiles are now brittle and crack with extremes of temperature.
Also during the last hundred and fifty years the lead has moved with changes of temperature, creating folds in the lead; the folds develop cracks allowing water ingress. The Victorian practice was to use long lengths of lead sheet; unfortunately, with changes of temperature this causes a lot of movement due to expansion and contraction.
Can you help?
Two detailed and exhaustive bids have been made for direct government funding, though without success. At present, the cost of repairing the roof will be £120,000. If the repair work is not carried out soon, the cost will be considerably more. Other sources of grant aid are being pursued. Should you feel that you wish to help conserve this unique piece of English history, then please consider the following:
Gift Aid: If you are a tax payer in this country, completion of a Gift Aid form or envelope will allow us to claim an additional 25% of your donation from the government.
If anyone wishes to make a donation to the roof fund please contact the parish treasurer, Andrew Sheasby to make appropriate arrangements on 01332 515335 or by email to: stlaurence.treasurer@yahoo.com