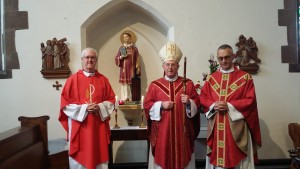 Left to right- Fr Malcom Ainscough , Bishop Roger Jupp and Fr Giles Orton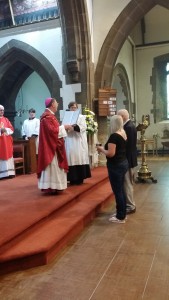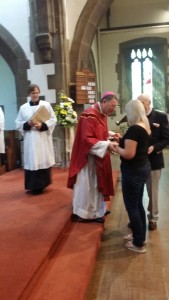 The Ciborium being blessed and presented in memory of and thanksgiving for June Groocock  by Jack Groocock and their daughter.
N.B. A Ciborium is the chalice- like vessel used to house the Hosts at the Eucharist.